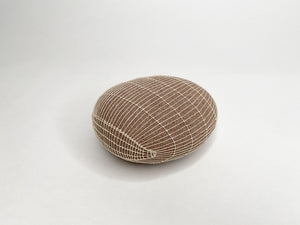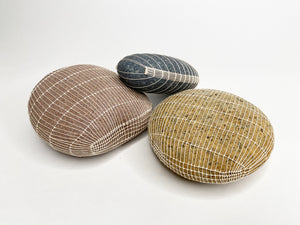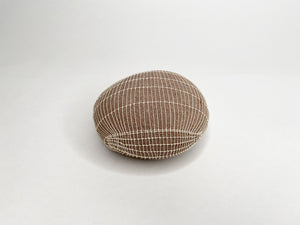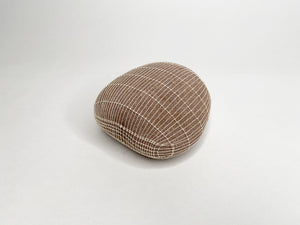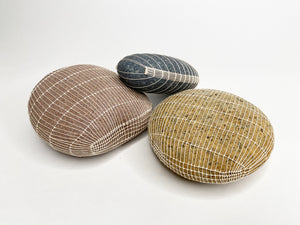 Pink Stone with Elongated Grid
Most objects tell stories but Laura Fischer's sculptures tell them with a rare grace.  These stones, adorned with fine lattice like nets, chronicle the patience, practice and labor of their making.  They hum, exuding a kind the calm that we can all use during these troubled times.  I think of them like hand held meditations, with greater gravity than their size suggests.
Materials: found stone, natural fiber
Dimensions: 4.5" x 4.5" x 2"