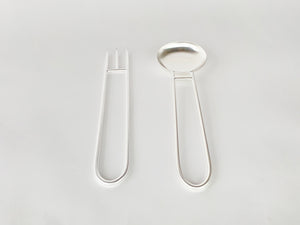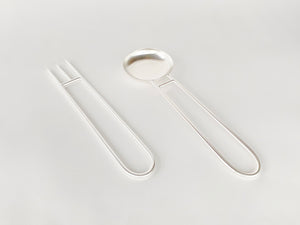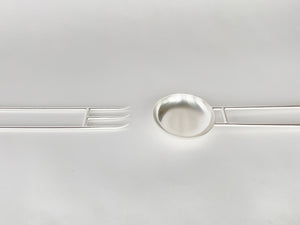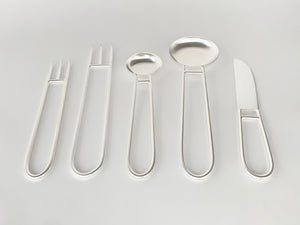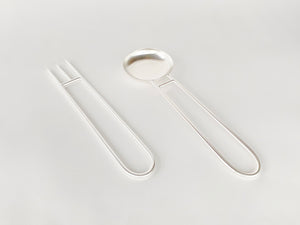 Artefacto Servers
Born and raised in Colombia and currently based in Italy - Criado creates her line of tableware between the two places.  Although based in Italy, Criado finds inspiration in her home country and collaborates with local craftspeople to bring her ideas to life.  they are a perfect blend of ancient and modern - brutalist, graphic and graceful all at once.  
Includes one serving fork and spoon. 
Materials: silver plated
Dimensions: each 9.5" x 1.5" x 1.5"