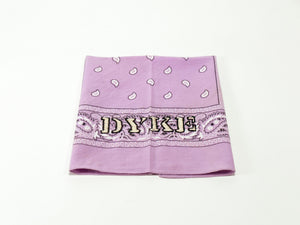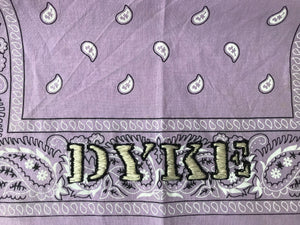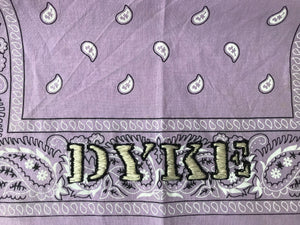 Embroidered Bandana
Embroidered Bandana by Kindall Almond
Using embroidery and vintage bandanas from the artist's own collection, these little babies are based on hanky code, the discreet code that used to indicate one's sexual preference using colored hankies with corresponding colors. Flipping that discretion and stating outright one's preference, and by using words that can have a slanderous connotation, these words are subverted as statements of empowerment and a celebration of a society that is more welcome to us fucking and loving whoever we want.
Materials: Vintage cotton bandanas, cotton thread
Dimensions: 12" x 12"