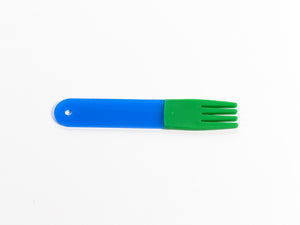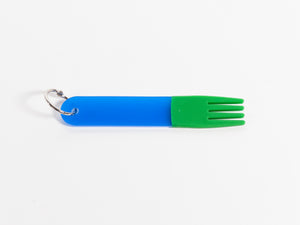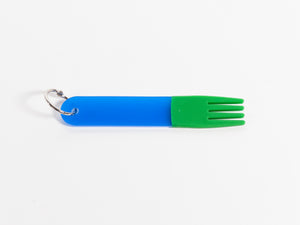 Travel Fork
by Just a Fork
Portable and reusable forks made from acrylic remnants. Each fork comes with a removable and protective silicone sleeve.  It seems quite useful to travel with an attractive fork - for lunches on the go and spur of the moment picnics.  Comes with a keyring for easy looping/hanging/carabiner-ing, but also removable if your into minimalism.  
Hand wash with warm, soapy water and a soft sponge.
Materials: Acrylic, silicon sleeve
Dimensions: each 6" x 1"