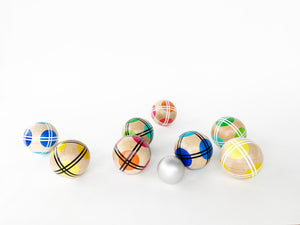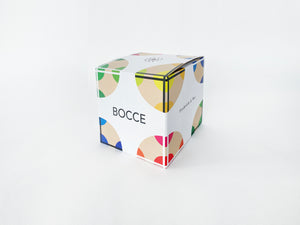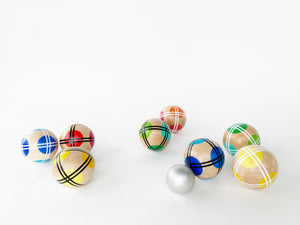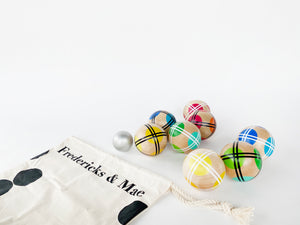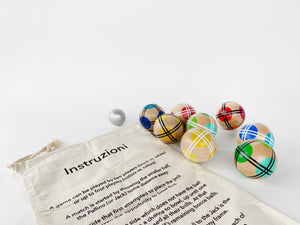 Bocce
Our bocce set comes with 8 painted wooden balls, 1 jack, and carrying bag.
Bocce is a ball sport belonging to the Boules sport family and is closely related to bowls and pétanque - but the basic idea is consistent: throw a big thing at a small thing - closest ball wins!  Best played with friends, an aperitif in one hand, and the sun in your face.  
Dimensions: Boxed - 8" x 8" x 8"
Materials: wood, pigment, paper, cotton bag