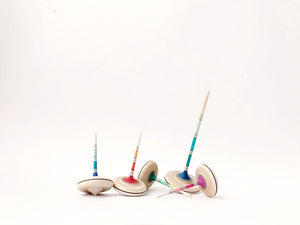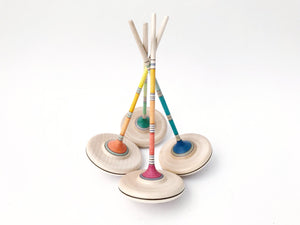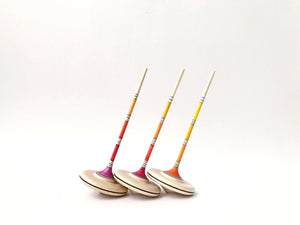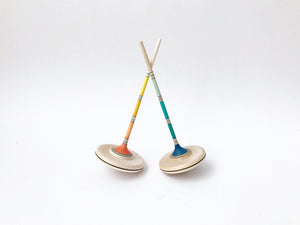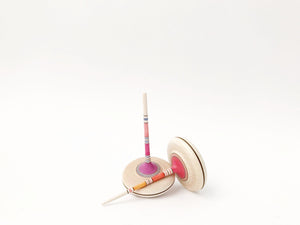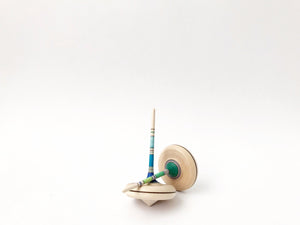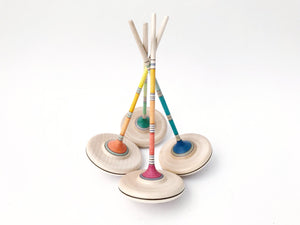 Wooden Top
Wooden Top
Hand painted tops come in a range of colors.  Made in Austria. Each sold separately.
Have you ever heard that story about twins, separated at birth who realize they are related later in life?  Lindsey Lohan made a great movie about it - you should check it out.  In any case - these tops feel like our long lost siblings - come home at last. 
Dimensions: Small - 1.5" W x 3" H, Large - 2" W x 5" H
Materials: maple, pigment.