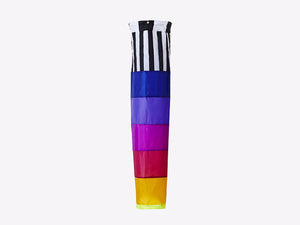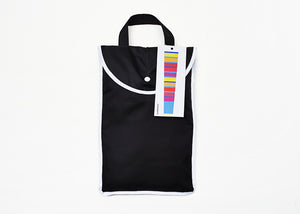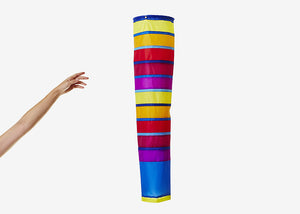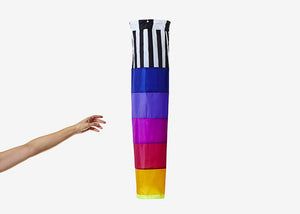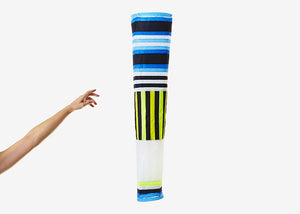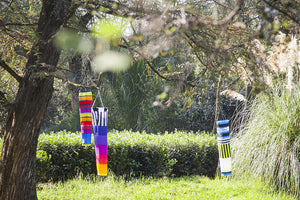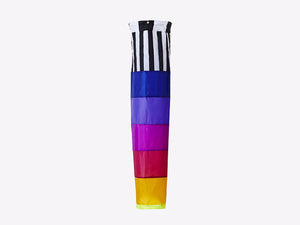 Windsocks
Study the speed and direction of the wind or mark your spot at the beach.
The history of windsocks dates back 105 A.D in the Roman times where they were used to represent different military groups.  Windsocks were now used to determine the direction and strength of the wind at airports.
Materials: Ripstop nylon, brass
34.5 x 9 x 9"