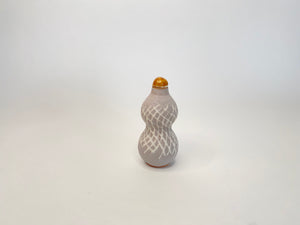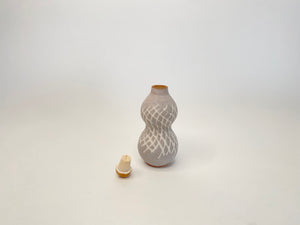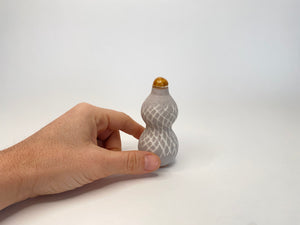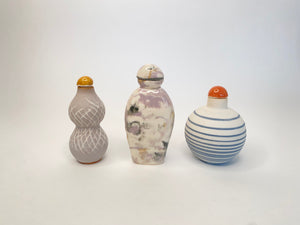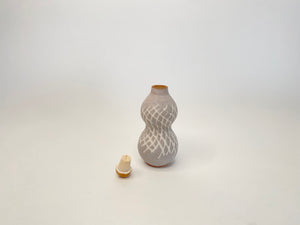 Ode to the Asian Pear Net Bottle
Bottle by Object and Totem
Although inspired by ancient Chinese bottles used to hold powdered tobacco during most of the 17th century, these vessels work just as well for any tiny thing!  This group draws inspiration from styrofoam nets used for displaying Asian pears.
Hand carved and inlaid net design on hand thrown stoneware bottle. Mid fired with crackle matte glaze on exterior, clear gloss on interior and amber gloss glaze on cap. Removable cap with cork for decorative or dry goods use.
Dimensions: 2" x 2" x 4"