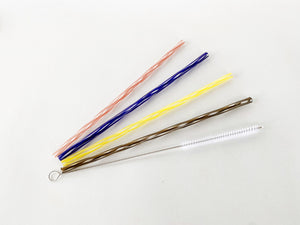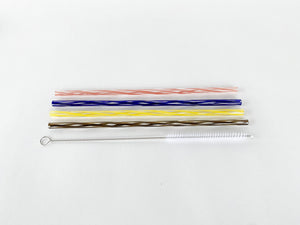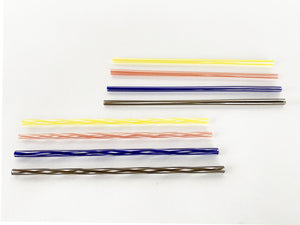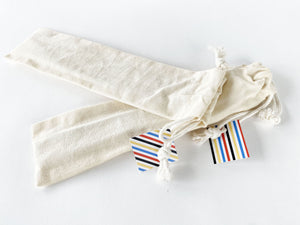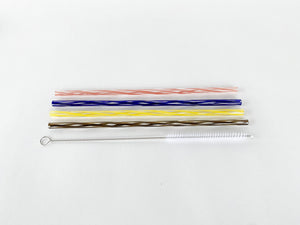 Set of 4 Twisted Glass Straws
A set of four totally tubular twisted delights.  Red, blue, yellow and black glass are twisted around a clear glass straw - nostalgic, and eco friendly all at once.  We wish you sweet sips from here on out.  Comes in a muslin bag with a straw cleaning brush.  
.25" x .25" x 9" each. 
Materials: borosilicate glass