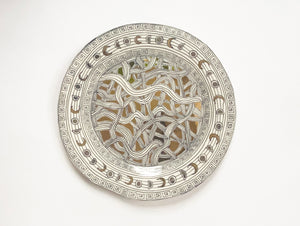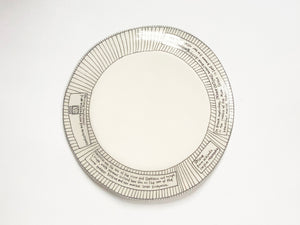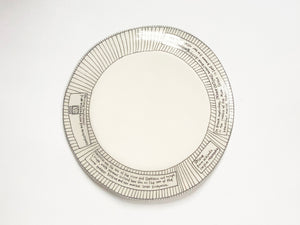 Narcissus Plate
Plate by Suzanne Sullivan
The Cliffs Notes version of the Narcissus Myth, told in commemorative plates.  Each plate tells a bit of the story, annotated on the back.  Each plate also comes with a commemorative hand mirror - a silver luster pool of temptation all your own.  
Materials: Porcelain, gold, glaze
Dimensions: Approximately 12.5" x 12.5" x 1"