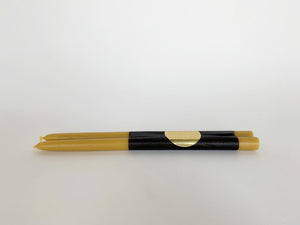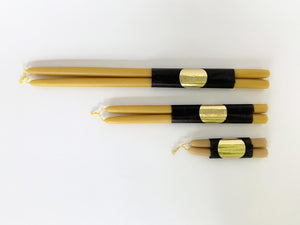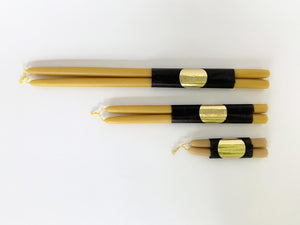 12" Beeswax Tapers
 Sized for standard American candle holders, and our two armed candle holders.
Made by a Greek Orthodox cathedral supplier, these candles are something special.  They smell like dirt and honey (100% beeswax!), and are really quite elegant.  
Dimensions: 12" x .75"
Materials: beeswax, cotton
Made in: Greece
While these are out of stock, we have some very similar ones available HERE that might work instead.