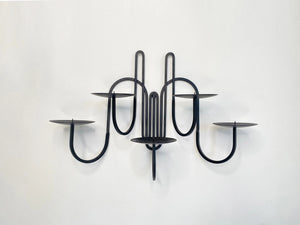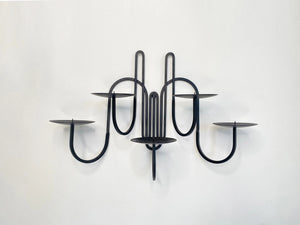 Five Armed Iron Candle Holders
Fredericks & Mae x Pinterest Five Armed Iron Candle Holder
This wall sconce comes with a screw for extra secure hanging.  
Medieval chic. Mid-century monastery. Scandinavian black out. Electricity is gauche.  This item is being marketed exclusively for Pinterest!  
Dimensions: 12" x 18" x 6"
Materials: powder coated iron
Looking for some nice beeswax candles to go with these?  Might we suggest THESE.