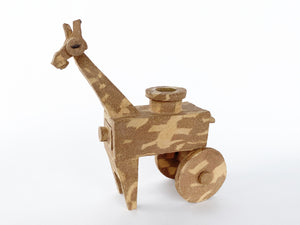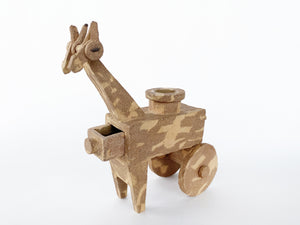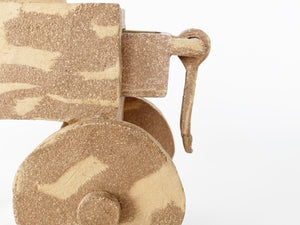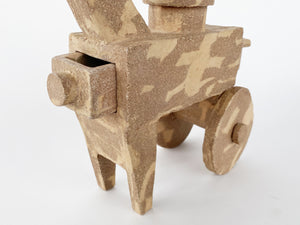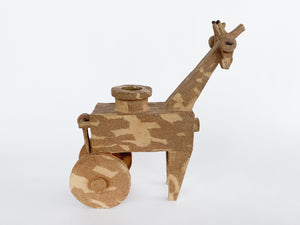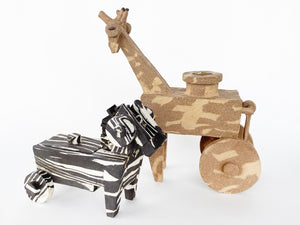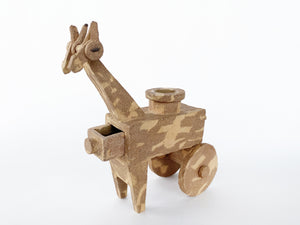 Giraffe Candle Holder + Box
This ceramic figurine is many things at once.  The wheels and head bits are jointed - they actually move!  There is a candle holder on top, and the body of the Giraffe is a box - a safe place for the most special small things (maybe some matches!) with perfectly fitting ceramic drawers.  It's a rare piece of work that manages to be stately and graceful all at once.  Lucy's work is at once the great great (great great?) grandchildren of Mesopotamian artifacts and American Folk Art - with a healthy dash of Calder - a joy to behold. 
Dimensions: 9" x 4" x 10"
Materials:  Ceramic