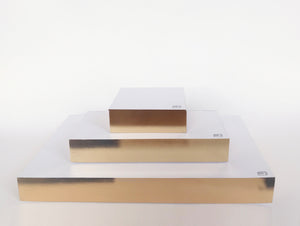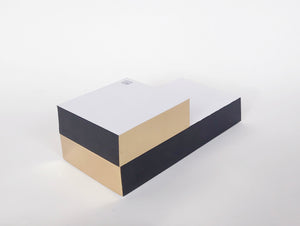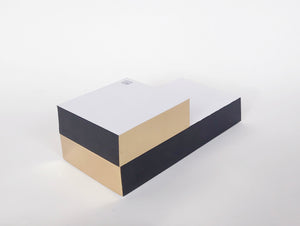 Gold Edged Memo Pads
Gold Edged Memo Pads by WMS & Co
What would your do to list do, if wrapped in gold.  What groceries would you get by the light of this golden edge? 
The top edge has a black glue spine, and each has 
375 sheets of paper per pad.. 
Dimensions:
Small square 4.35" x 4.35", Medium Long 4.35" x 8.7", Large 8.7" x 13".