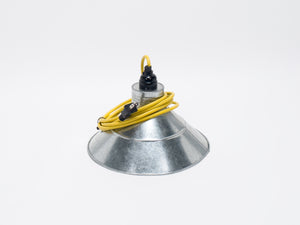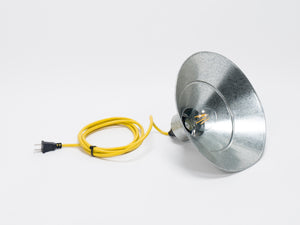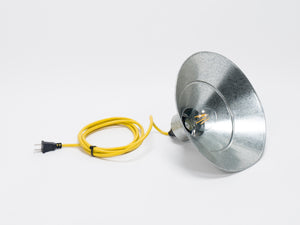 Lampara Hanging Light
Studio Fabien Cappello is a spatial and furniture firm based in Guadalajara Mexico.  This lamp is hand-crafted from galvanized tin - straddling a line between familiar and strange.  Each lamp comes with a E27 socket, a LED bulb and yellow cable with US standard plug.
Dimensions: 8 x 7 x 7"
Materials: Metal