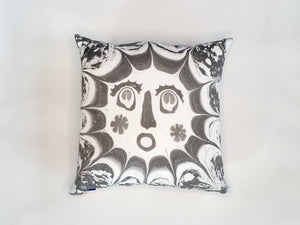 Mixed Emotions Pillow
Marbling is a method of aqueous surface design in which pigment is floated on either plain water or a viscous solution known as size, and then carefully transferred to an absorbent surface - a kind of aquatic print making. 
Each of these pillows is a 
singular
 emotional moment caught in cloth, water, and feeling. 
One-of-a-kind marbled mono-prints on a 100% silk pillow
.