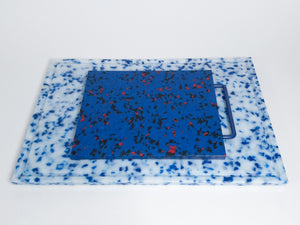 Modern Blue Duo
Say hello to our Modernist Blue Duo, a stunning combination of cutting boards and color to add to your kitchen aesthetics! This bundle features a large modernist blue cutting board and a perfectly paired extra-large blue and white board. These designs will a pop of color to your home and provide ample space for all your chopping and slicing needs.  CHOP CHOP!
Bundle Includes: 
1 x Modernist Blue Cutting Board
1 x Extra Large Blue/White Cutting Board
Bundled together at 25% off!