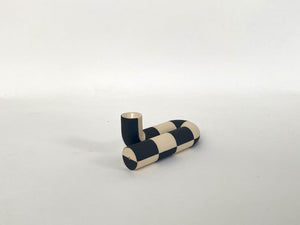 Checkered Pipe
These pipes are slip cast with a tinted white stoneware. The pattern, bowl and inside chamber are protected with clear glaze.
Works great for lefties and righties.
Hand wash is recommended on these pieces. The inside chamber can be cleaned with vinegar and a coarse salt scrub.
Dimensions: 4.25" x 2"
Materials: stoneware