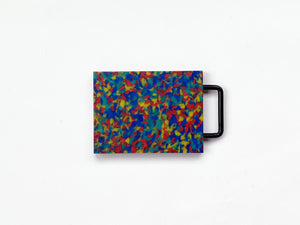 Small Rainbow Cutting Board
This cutting board is small but mighty mighty.  Perfect at a bar, cheese board, or for slicing little things. Professional grade plastic chopping for food prep or presentation.  Maybe you would like to look at all the options (there are many) - HERE.
Dimensions: 8" x 6" x .75"
Materials: Food safe plastic